Aura UHD Android TV Recorder
Humax Aura UHD Android TV Recorder
One place for everything you want to watch, play and do.
Aura UHD Recorder
Introducing the Humax Aura UHD Recorder.
Whether you want to catch up your favourite shows, binge on the most talked-about box sets, or download recordings to watch on the go, the all-new Humax Aura UHD Recorder has you covered.
With 4K HDR10 support, Dolby Audio and a quad-core processor, Aura takes performance to a whole new level.
Aura is easy to set up, built for the most demanding users and beautifully designed to live at the heart of your home entertainment system.
Available in 1TB (up to 500 hours) & 2TB (up to 1000 hours) storage options.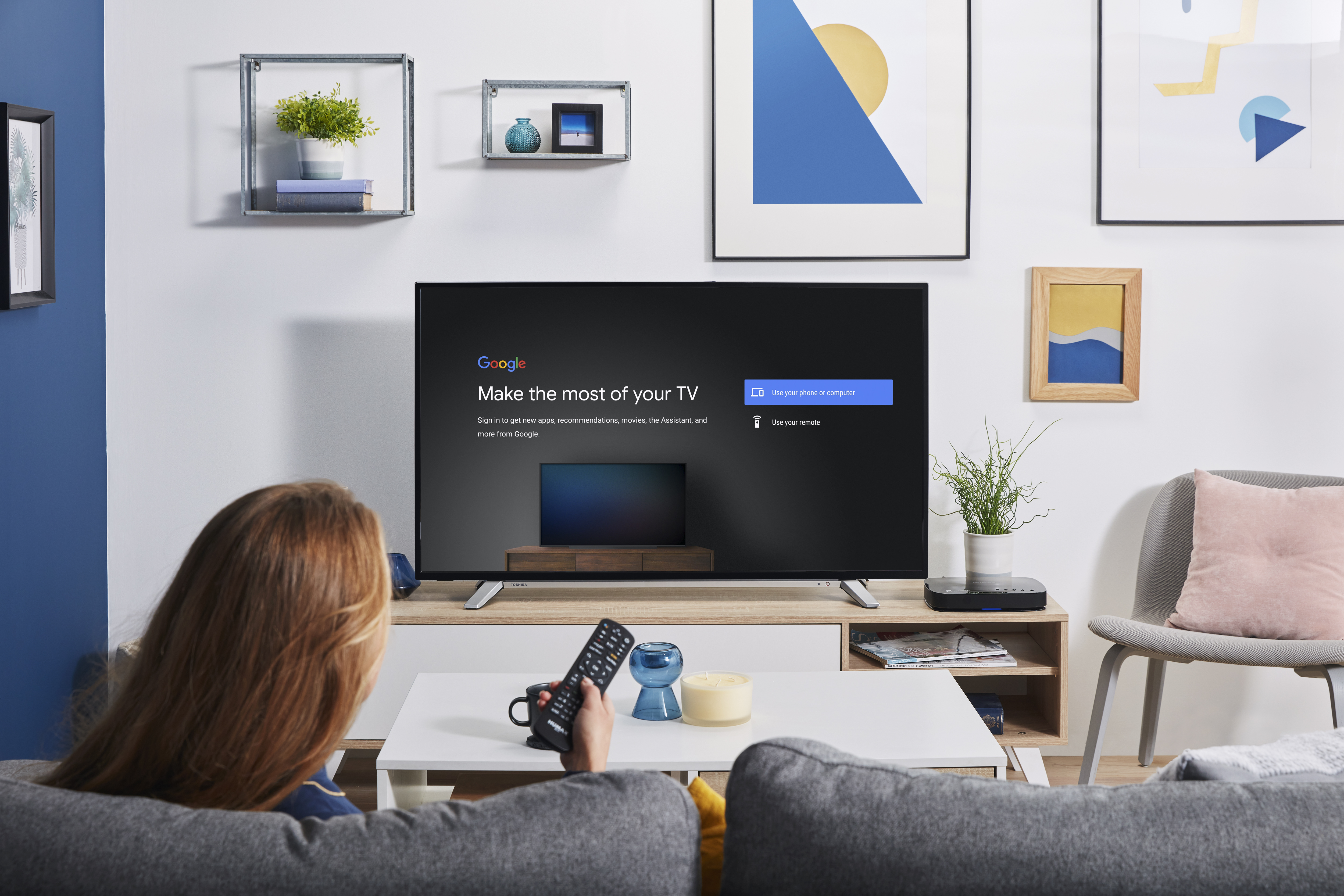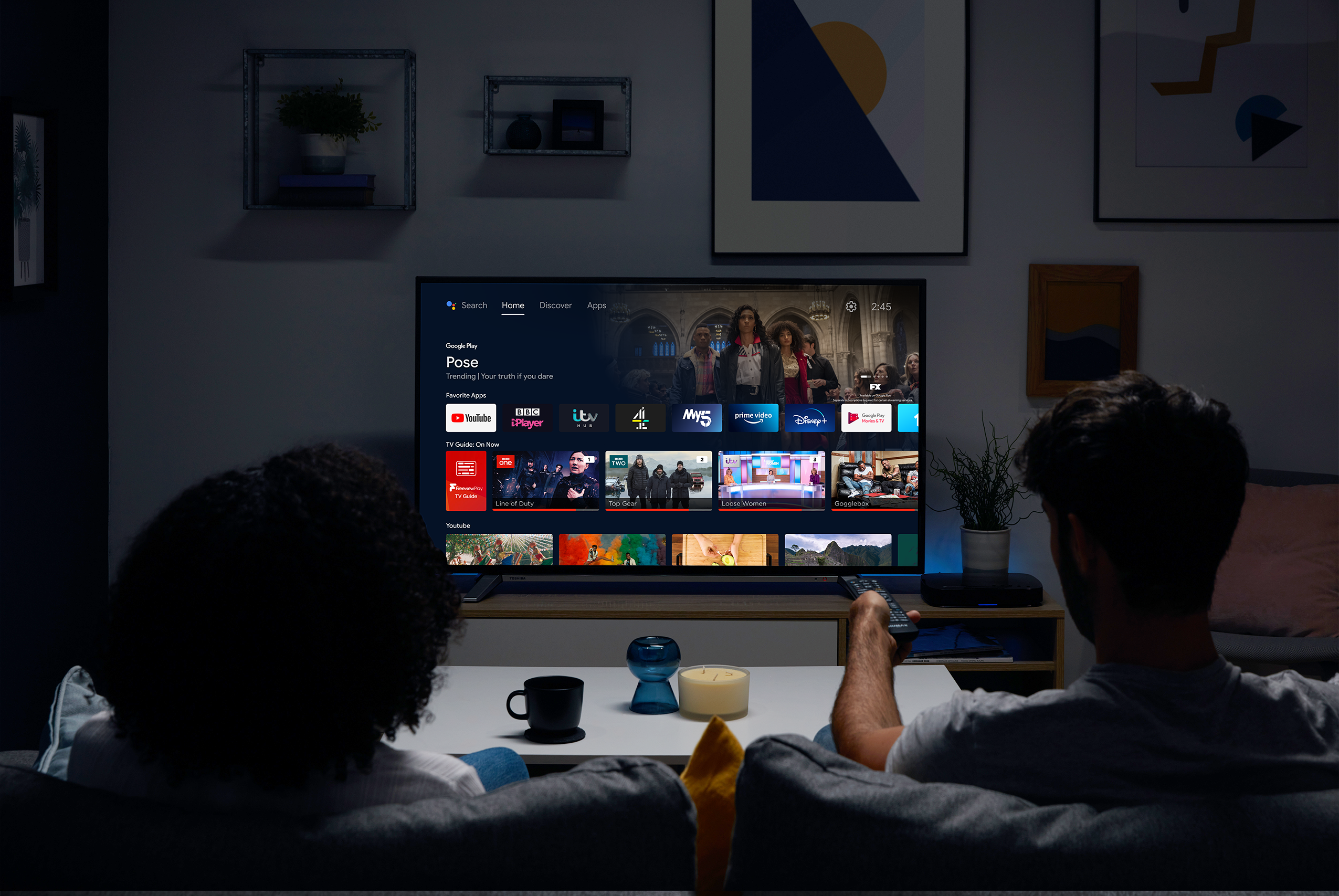 Powered by Android TV™
One place for everything you want to watch, play, and do.
From live TV, on-demand and your favourite apps, Aura brings together all the entertainment you love in one place.
Simply log in with your Google Account for quick and easy integration with your smart home system, access to saved preferences, recommendations and more.
Talk to Google using your smart voice remote to search for movies and shows, pause and rewind, and even start show recordings. That's just the beginning. Find answers to your questions, control smart home devices and check your calendar – all with your voice.
Download all your favourite apps and games from Google Play. Including BT Sport, Amazon Prime Video, Disney+ and more.
The Google Assistant
Watch what you love, control it with your voice.
Enjoy entertainment
Easily find and watch your favorite movies, shows, and music including videos from YouTube. Or enjoy your holiday photos on the big screen – all controlled with your voice.
Control smart home devices
Use your voice to create the perfect viewing environment. Control smart home devices throughout your home. Adjust room temperature, lighting and control other connected devices.
Plan your day and manage tasks
With your permission, ask Google to help you manage different tasks and plan your day. You can also schedule events, see the weather and add items to your shopping list.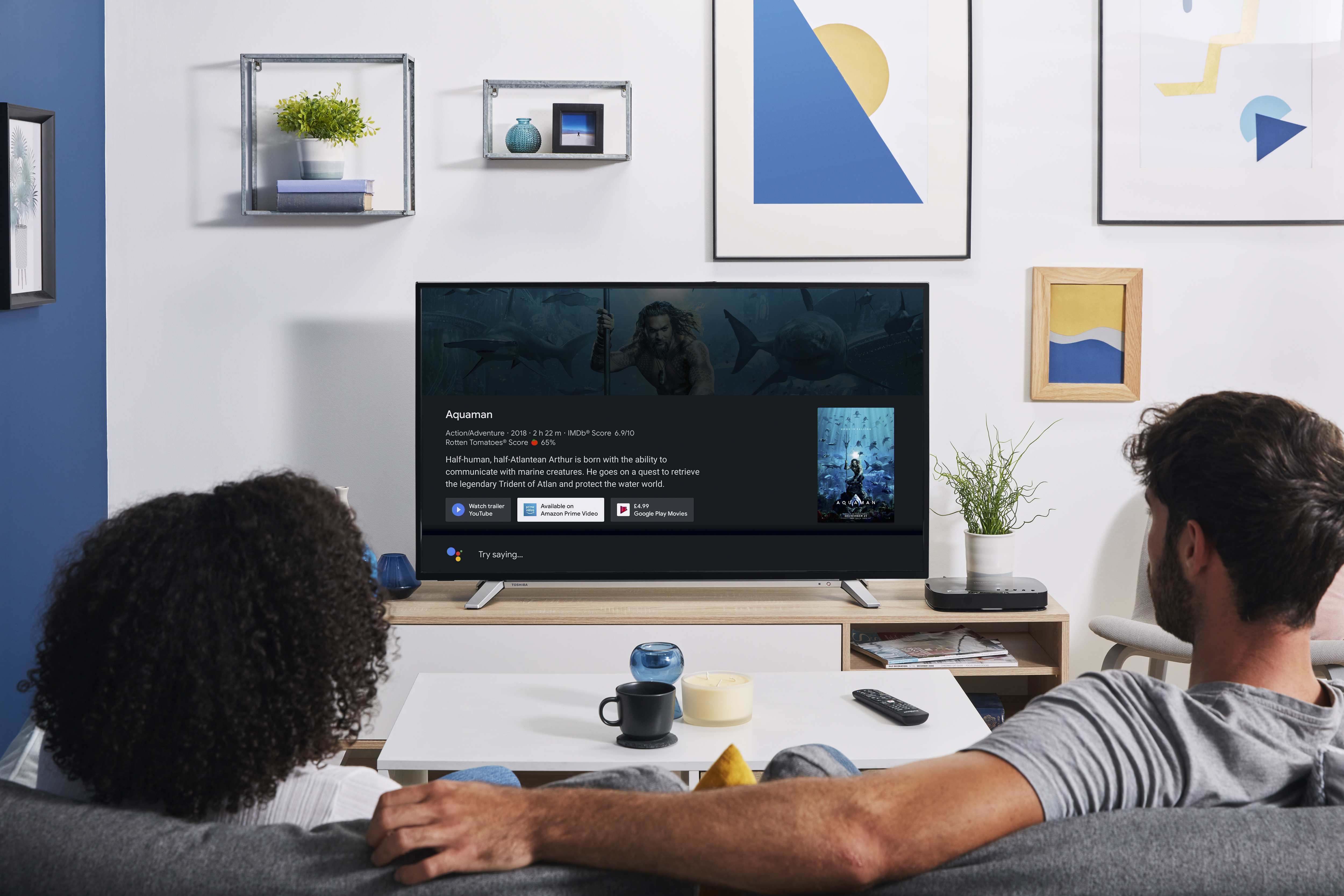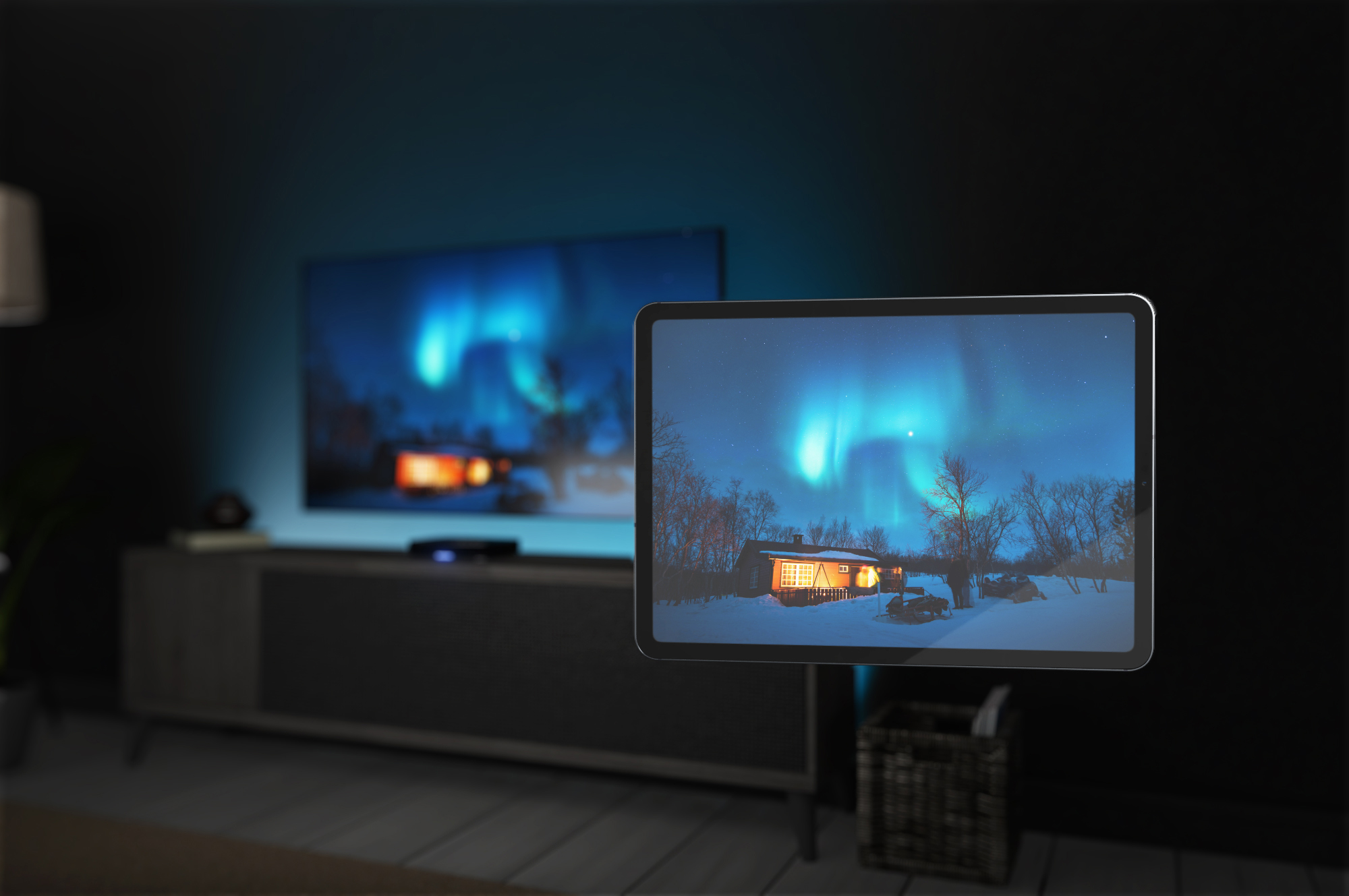 Chromecast built-in
Stream the entertainment you love from your phone, tablet or laptop to your TV.
Switch from your phone, tablet or laptop to your TV in an instant. With Chromecast built-in, you can cast all your favorite movies, shows, apps, games, and more directly to your TV.
On Aura, casting couldn't be easier, from any compatible smart device, select the cast icon and choose Aura*.
*When connected to your home network.
Freeview Play Recorder
Live TV, catch up and on demand all in one place and all for free.
The nation's most popular TV platform offers an impressive 40,000+ hours of TV and 700+ boxsets, across seven on demand players*. All for free.
Set recordings or series links straight from the 7-day EPG, scroll back up to 7 days to access Catch Up content without leaving the TV Guide.
Use Smart Search to find your favourite shows, or check out Top Picks to see the most talked about TV all in one place.
Note: Aerial required.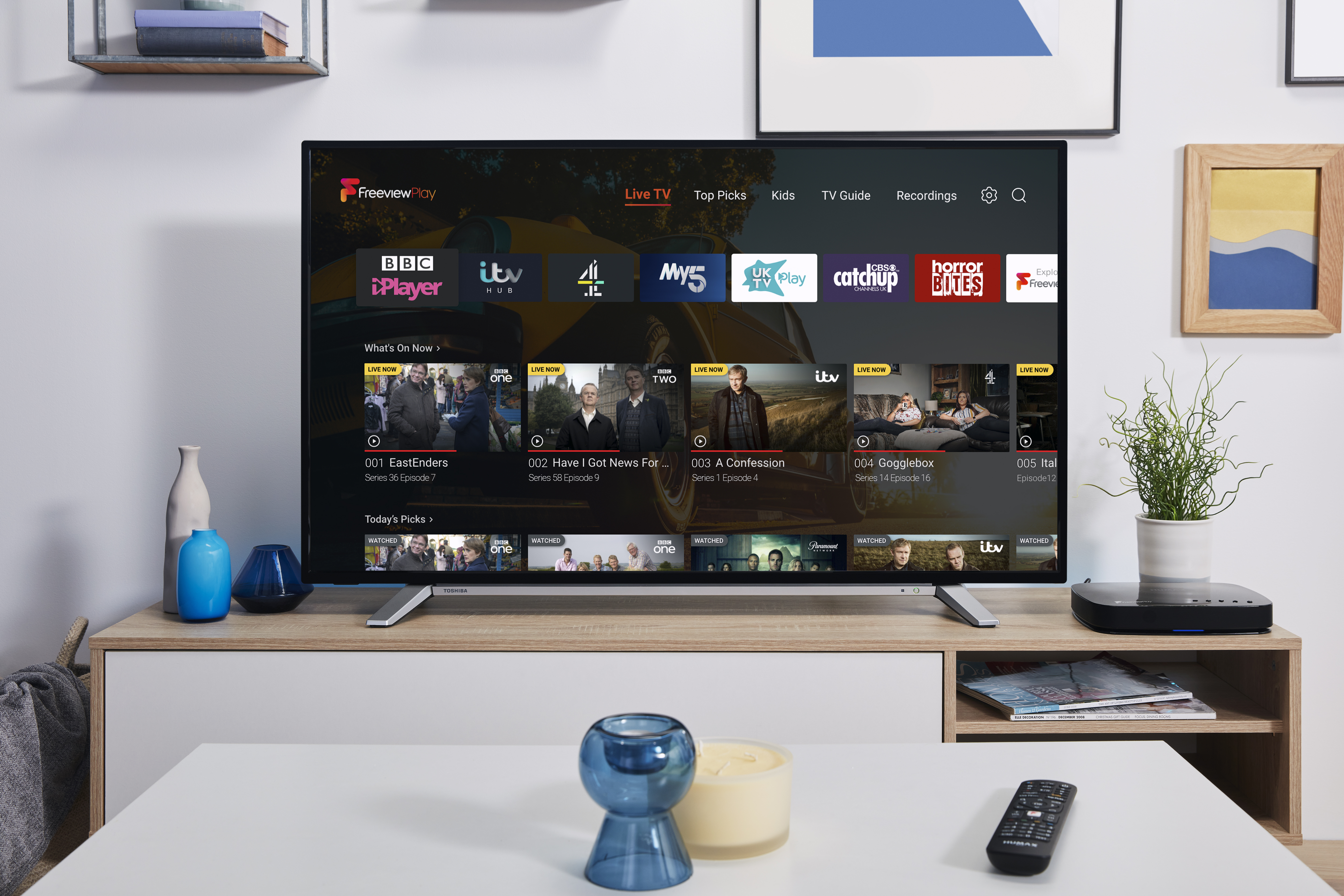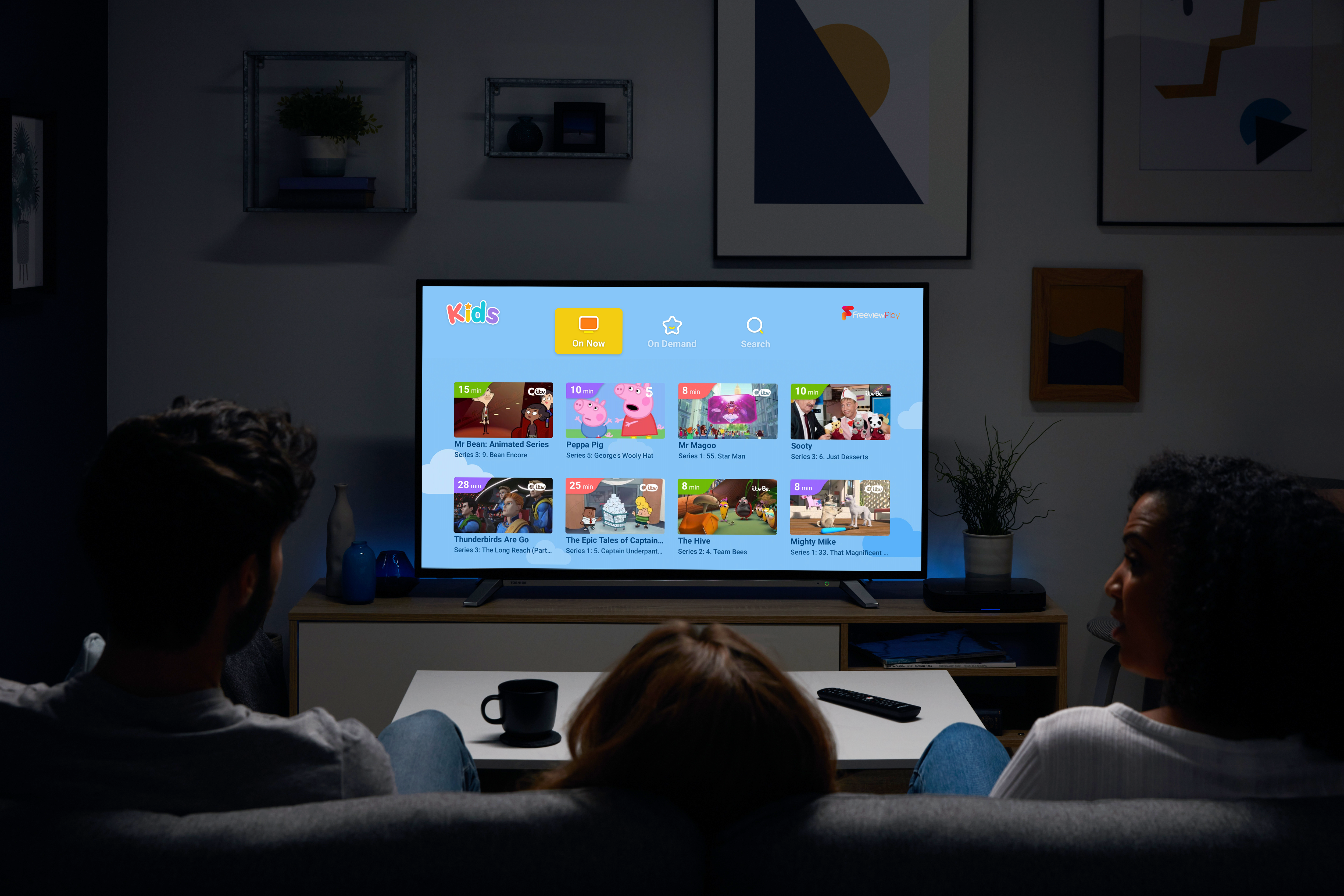 Kids
There's even something for the little ones.
Aura brings together your kids' favourite shows from Freeview channels, all in one place.
Browse through kids shows available live and on demand and easily sort shows via duration.
Get instant access to the Kids zone by pressing the dedicated hot key on the remote.
Additional Connectivity
Watch videos, play music or view photos on the big screen.
USB 3.0 Playback*
Plug and Play any FAT 32 formatted USB or Hard Drive to access your own media content.
NAS Server Access*
Got a home server? Use app services like Plex to instantly stream shows and movies straight to Aura.
*Compatible apps and content may be required for certain features.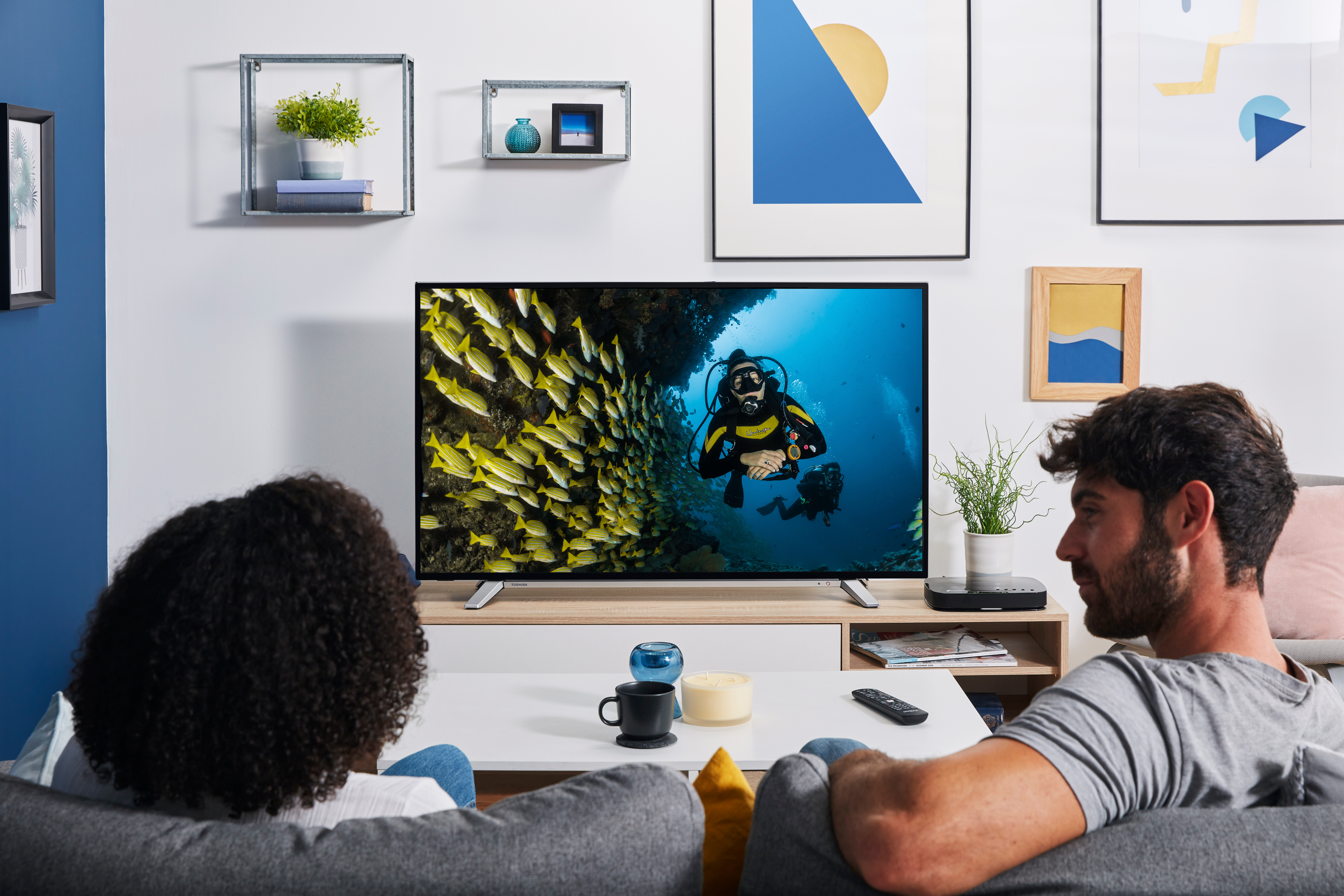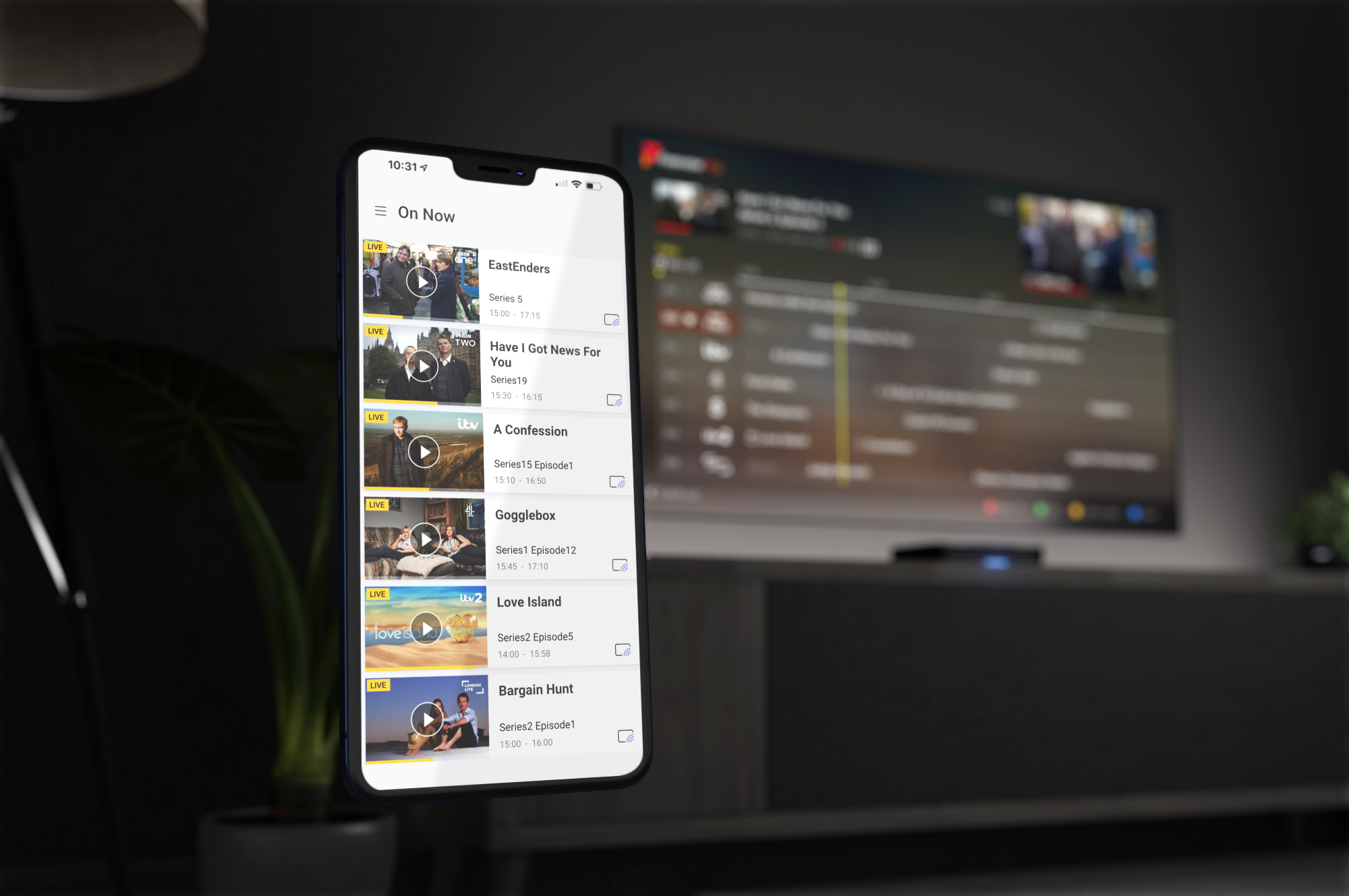 Humax Aura app
Watch your recordings around the house or on the go.
Download the Aura app* to a compatible smart device and stream Live TV or recordings around the house.
Set reminders, schedules and recordings through the Humax Aura App, or download recordings straight to your device to take on the go.
Available for both Android & iOS.
Why isn't teletext or the red button on the remote control working?
Teletext, also known as Ceefax, has been phased out as part of the UK's Digital Switchover. Unfortunately, they are no longer available and have been replaced by interactive or on-demand services, such as BBC iPlayer. These services require an active internet connection, which can be accessed by pressing the red button on a BBC channel or through the on-demand section. For further information on the red button, please refer to this
BBC help page
.
My unit fails to connect with WiFi although I have full signal.
If you have problems with the box not connecting to your home Wi-Fi, please try the following:
Turn the Humax Box off with the remote or the button on the front of the box
Unplug the Humax Box from the mains
Power down and then unplug the Broadband Hub/Router from the mains
Leave the Broadband Hub/Router off for 5 minutes
Plug the Broadband Hub/Router back in at the mains and switch the power on
Wait another 5 minutes and plus the Humax Box back in and switch on. Then with the remote or the button on the front of the box power it on.
Advanced Configuration
If after performing these steps and you do not have access to internet services, it may be blocked by a strict firewall. Check your modem/router settings and if required, add the Humax box as an exception with full access.
You may also need to ensure that the following ports are opened on your router for the Humax Box.
HTTP: 80
HTTP: 8080
SSL: 443
Check your WiFi Security Key Type
If you are not seeing the router/hub and cannot connect then the issue could be caused by the default WiFi encryption protocol on the router. Make sure that the Hub is set to "WPA" auto or "WPA-PSK"(Tkip). If the box is unable to connect then you would need to try the router on WEP temporarily to rule out any WiFi security issues. You may need to have your ISP walk you through the process of changing either the port information or the WiFi protocol.
How can I pair my remote?
The Humax Aura remote control supports both infrared and Bluetooth connectivity.
Your remote is already paired with your recorder via infrared. During the initial set up process, we will guide you to pair your remote via Bluetooth.
The remote LED will flash Red when paired via infrared and Green when paired via Bluetooth.
If you do not pair during initial set up, or subsequently un-pair, the easiest way to re-pair is to press the Google button, this then displays the pair screen, and holding both the i and OK buttons for 5 seconds will start the pairing process.
How can I change the duration of the 'skip' function in settings?
Press the Freeview Play button on the remote and select the settings cog icon in the top right corner. Next, click the 'Record & Share' option. Under the 'Playback Options' menu the 'Instant Reply Time' and 'Skip Forward Time' can be adjusted.
Why do my timed recordings keep getting wiped?
Check under the 'Record & Share' option (location discussed in above Q), make sure the 'auto Delete' option is set to 'off'. If this option is set to 'on', older recordings will automatically be deleted when hard drive space is low. Use the Recordings button on your remote to navigate to the Recordings list. can also press the Freeview Play button and navigate to Recordings. Recordings are categorised for each channel and day, and you can see all the recordings in Programme menu. The 'To be deleted' menu will be enabled when the HDD is almost full. The oldest recordings are categorised in this section, and they will be deleted automatically until the HDD has 10% free space if 'Auto Delete' is set to on. This could also be down to the unit being put into a full standby rather than an active standby.
How can I set up remote recording?
When will the Aura App be available on the app store?
The Humax Aura app is in the final phase of App Store approval and is set to launch before the end of January 2021. It will be available on both the Google Play Store and Apple App Store.
Will you be able to set recordings on the Aura app?
Yes. Recordings can be scheduled via the Humax Aura app. (myHumax account required).
With the 3 tuners on the unit, is it possible to record four channels and watch a fifth across 3 multiplexes?
Humax Aura has 3 built-in tuners. This allows you to record up to 4 different channels and watch a 5th live channel. There may be limitations on the 4th channel that you can record or the live TV channel you try to watch depending on channel compatibility.
Do I need an internet connection to use this device?
Yes, an internet connection is required for the device installation.
Can I add more apps?
Yes, more apps are available via the Google Play app store.
Where can I find Netflix
Netflix is not currently available for Humax Aura.
Can I stream content from my Phone?
Yes, the Aura has a built-in Chromecast so you can stream content from your tablet or smartphone.
How can I re-tune my device?
You can process a re-tune by pressing the Freeview Play button and selecting the cog wheel on the upper right. Then select "Channel & Broadcasting" and then "Automatic Channel Search".
How do I use the Voice Control?
To use the voice commands, you need to ensure your remote has been paired via Bluetooth. You can do this by pressing the OK & i buttons together and holding for 7 seconds. You should see a menu appear on screen to confirm the pairing process. Once completed, press the Voice Command Button on the upper left of the remote.
What do the LED light colours indicate?
Red: Standby
Orange: Standby Rec
Blue: Operation (Not recording)
Purple: Operation (Recording)
White: Google Assistant
Why is the picture quality pixelated when my signal strength is 100%?
This could be due to the resolution. Press the FreeviewPlay button on the remote and select the settings cog icon in the top right corner. Next, click the 'Channel & Broadcasting' option. There is a 'Resolution' option which allows the user to change the resolution, and it may take some trial and error to find a suitable resolution which gives a clear picture quality depending on the user's TV. If your signal strength is showing to be 100%, you may need an attenuator, the purpose of this would be to drop the signal slightly to make the signal more stable.
Is it possible to edit my channel selection?
When on TV guide you can change your channel group, sort your channels and view by genre Changing your channel group - Press the RED button to filter channels.  Select a group and press OK. You can change channel group by TV, audio described, signed, HDTV, radio and favourites. Sorting your channels - Press the GREEN button to order channels. Select a sorting manner and press OK. You can sort channels in numerical or alphabetical order. Searching programme by genre - Press the BLUE button to see programmes for each genre. Select a specific genre and press OK. The programmes classified in the genre will be highlighted.
How do I favourite channels?
Select a channel logo and press OK. A popup window will appear displaying favourites. Select a favourite group and press OK. The check box toggles each time you press OK. Save your selections. Your favourite channels are categorised according to your preferences.
Where is my registration code so I can register my device?
Go into settings and click record and share. Then scroll down to get registration code and press OK.
My unit goes into standby too quickly?
To change the standby mode you can go into Settings > Device Preferences > Screen Saver > Put device to sleep.