DTR-T1000

YouView HD TV Recorder
YouView has an extraordinary scroll back guide.
But that's just the beginning. With on demand, search and record
you'll always find something to match your mood.
DTR-T1000 YouView HD Digital TV Recorder is an easy way of enjoying the very best in digital TV, catch up players, video on demand content and recording from a slim & stylish single set top box. Services and content are regularly increasing, but right out of the box you will be able to access over 70 channels of digital TV and radio from the BBC, ITV, Channel 4, Channel 5, Milkshake, Dave and Really.
Scroll back TV
The seven day Scroll back guide is possibly the simplest way in viewing catch up TV from across the BBC, ITV*, 4oD, STV Player, Demand 5, Dave and Really.
In the past you might have viewed programmes on your lap top or on your smart TV, but now all your viewing can be seen from one box, in one guide and on the large screen with no fuss! Using the remote simply scroll back through the days and select the programme you want to watch as shown in the guide, once highlighted press ok and your selection will be played back instantly.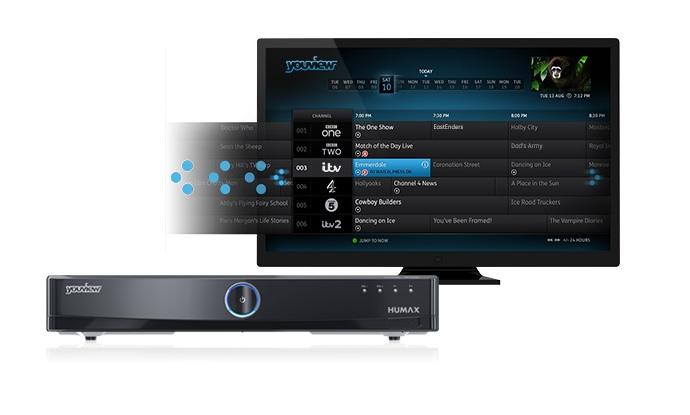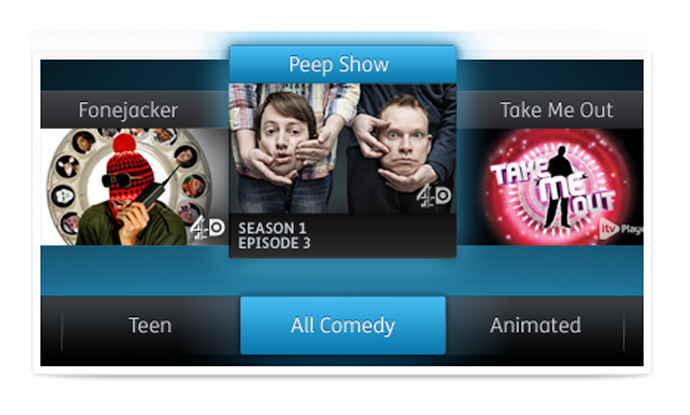 On Demand
The on demand function lets you find content from thousands of TV programmes, series and films from subscription free channels and pay to view services from Now TV and the Sky Store, accessed easily from your guide with the hand held remote.
Easy Search
With so much content to view you might be overwhelmed by the choice! By using the search function you can find your programme of choice in seconds.
Once in the search screen type in the title of the show or programme you want to find, you won't have to wait long, the intelligent search will give you suggestions from just the first letter typed! Your choice is shown from ether; broadcast, on demand or recorded content, just highlight and click ok to see –simple.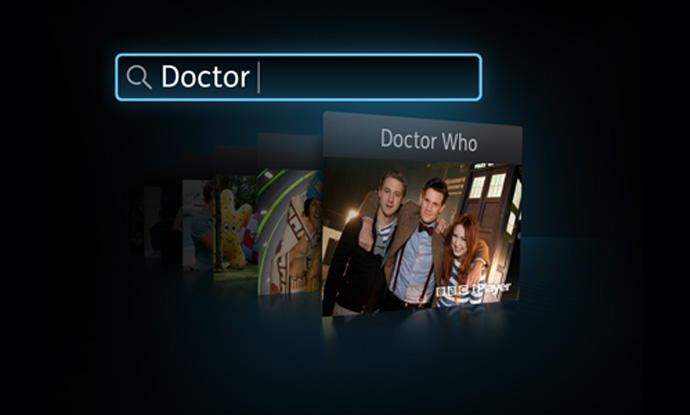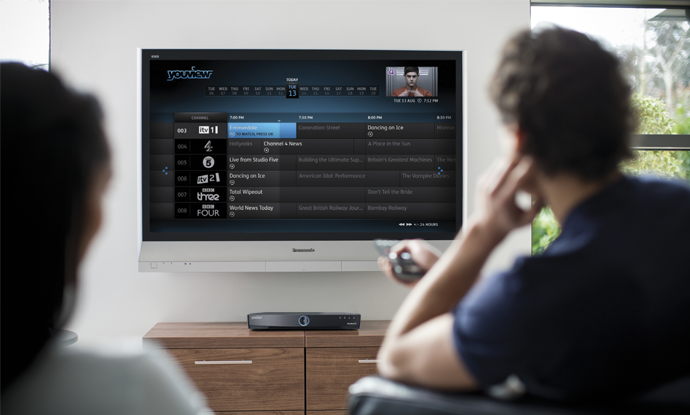 Superior Recording
Record, pause and rewind live TV from the comfort of your favourite chair, don't worry if the phone rings, simply press pause and the show will freeze.
The hard drive will record as you answer the phone, when you are ready to start watching again, you can press play and start watching again from where you left off. Recording is just as easy, press the record button to record what you are watching, or in the guide highlight, select and press the record button. Don't miss a single second of any show, just rewind the live TV to listen again that misheard line or see that fast piece of action, once you've caught up then continue to watch on from where you left off.
High Quality Sound and Vision
The Humax YouView box has the ability to show pictures in full high definition (HD) quality for stunning colour and sharpness. On demand and catch up programmes are also available in HD but these 1080p images will need a HD compatible TV to view them in all their glory. Audio output is highlighted by Dolby Digital Plus and Pulse sound, so you get the purest and cleanest cinema sound in your living room.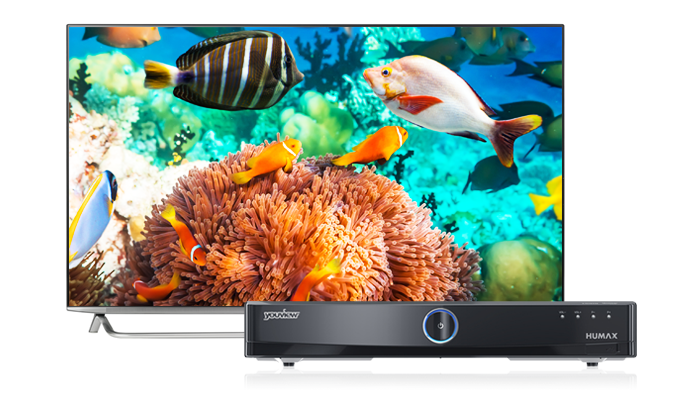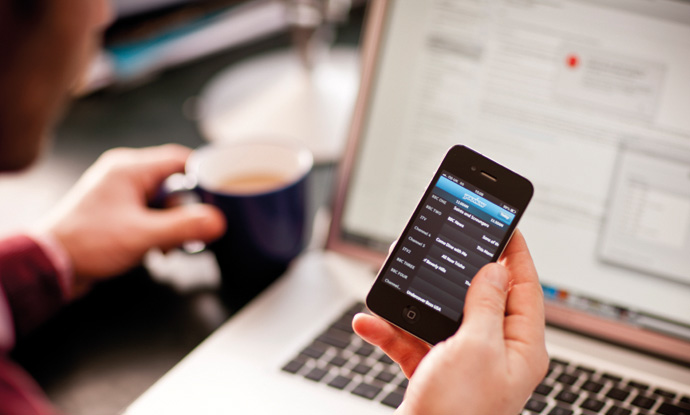 Remote Programming/Recording
Make programming even more flexible by downloading free YouView Apps for Apple (iOS) and Android smart phones and devices.
Once downloaded and paired (linked) with your Humax YouView box you will be able to remotely select and record in your guide when away from home and on the move. The App screen looks and works just like your TV screen guide so no need to worry about learning new procedures!
Mini guide
When enjoying a TV programme and want to quickly view what else might be on just use the mini guide. This pop up guide runs along the bottom of the screen so you won't miss what you are currently viewing and displays what's coming up now and next.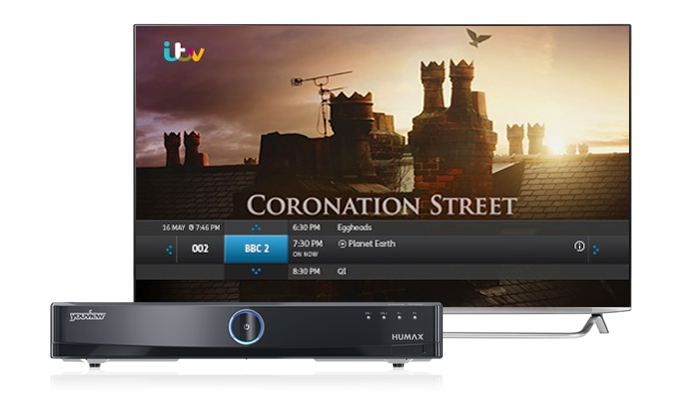 Large Recording Capacity
he Humax DTR-T1000 has a recording capacity of up to 300 hours of standard definition (SD) TV (or up to 125 hours of high definition (HD)). The screen guide will show you how much recording capacity you have left when you are in the My View section of the YouView guide, so you can plan what to keep or what to delete.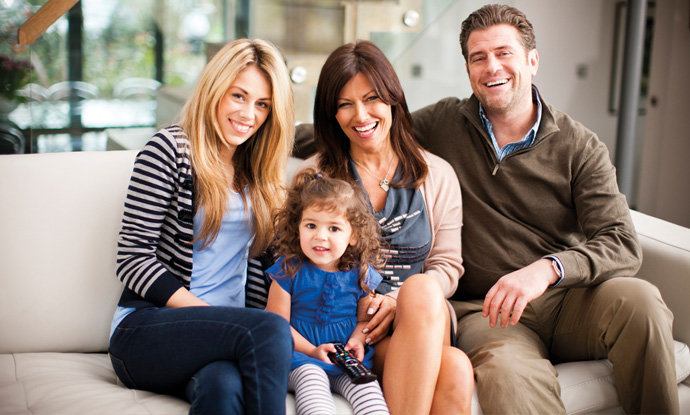 Additional Features
Audio Description is available along with Subtitles (when broadcast), so those with poor sight or hearing can enjoy shows with everyone, (this automatically recorded if broadcast).
With so much to choose from you may well want to restrict more sensitive content, the parental control gives you the flexibility to tailor the programmes that appear in the guide and on demand sections.
Within the on demand search feature you can look for sign language programmes so that those with impaired hearing can enjoy the best content.
Those customers with poor eyesight will benefit from the Interactive Zoom function when using the guide or change the guide colour to a high contrast colour scheme for improved clarity.
Simple Set Up
Once you've removed the DTR-T1000 from its box, set up is quick and very easy. Every box comes with an HDMI cable for perfect digital transmission of HD pictures and sound and an Ethernet cable to connect to your router. Nothing too technical, no expert help needed. It's something you can easily do yourself.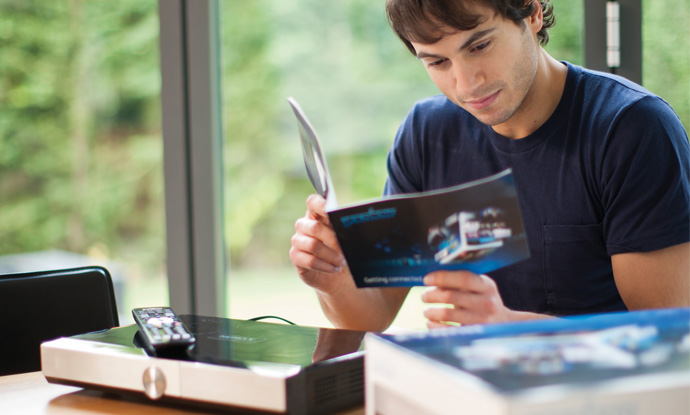 Peace of Mind
All Humax products come with a full 12 month parts and labour warranty which can be extended by another year by registering your purchase details within the box or on line at:
//uk.humaxdigital.com/warranty-registration/
Do remember to keep your original receipts for proof of purchase.
For further information please contact Humax Customer Support
(Email: uksupport@humax-digital.co.uk / Tel: 0344 318 880)