Software Release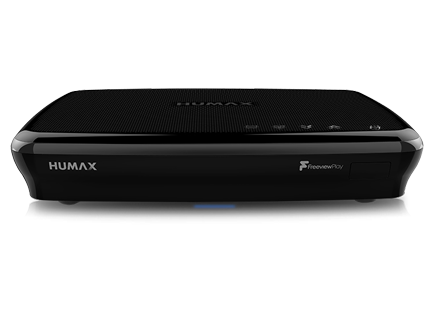 FVP-5000T Freeview Play Recorder
### Latest Version: UKTFAE 1.03.54 ###
Software Details
– Application version : UKTFAE 1.03.54
– Loader version : UKTFAE 1.06
– Micom version : N/A
– Update date : 25 MAY 2022
– System id : 9010.7D44
New Features and Improvements
-. An additional certificate has been added for Netflix.
Steps to upgrade SW via USB
1. Download the latest software version and save it to an empty USB memory stick. (The file name should be fvp5000t_upgrade.hdf)
2. Please make sure the software is saved in the root of the USB stick.
3. Insert the USB memory stick into FVP-5000T on USB port.
4. Please press Home -> Settings -> System Settings -> System Information -> and press 'OK' button on Check New Software.
5. When the download progress stops it may take up to 5 minutes for it to restart so 'DO NOT TURN OFF FVP-5000T'
6. To confirm successful update, please go to Home -> Settings – > System Settings -> System Information and check 'Software Version'
What is Freeview Play?
Freeview Play is a free to air subscription free service which provides you with access to the nations favourite selection of TV channels. To access this service, you are required to have a terrestrial aerial installed at your home.
Which channels can I access?
Can I record on this device?
With a 500GB device you can record up to 250 hours, 1TB allows you to record up to 500 hours and a 2TB HDD enables up to an amazing 1000 hours of recording.
How many channels can I record?
With the FVP-5000T having an impressive three tuners you will be able to record up to 4 programmes simultaneously with the additional benefit of being able to watch a fifth.
What accessories are included?
x1 Remote control
x1 HDMI cable
x1 Ethernet cable
x1 Power Supply
x1 Quick Start Guide
x1 RF loop-through cable
Can I connect to my WiFi?
The FVP-5000T does offer the ability to connect to WiFi. Ethernet is also an option.
Which On Demand Players can I access?
BBC iPlayer, All4, Demand 5, UKTV Play, CBS Catch up, Legend, Freeview Explore, Netflix, Youtube and Internet Radio. We also have a wide range of novelty apps available that include Fitness, Children, Education & Media apps. Please note: ITVX is not supported on this device due to copyright protection technology implemented by ITV.
Is Catch Up TV available?
Catch-Up TV is indeed available and can be accessed directly via the EPG, we also have a dedicated Top-Picks section to highlight he best programmes available this week.
Can I transfer my recordings to external devices?
You will be able to transfer standard definition content across the home using either USB or DLNA. Unfortunately, due to copyright legislation HD programmes cannot be copied.
Can I view my own home media?
You can yes, this can be accessed via the FVP by either USB or DLNA.
Can the remote be programmed to control my television?
The remote can be programmed to turn your TV on and be able to change your TV's source.
Can I remotely record?
Using the Humax dedicated Live TV app available on Android & iOS you will be able to set your favourite programmes to record while on the go. If both the FVP-5000T and the smart device are on the same WiFi network, you will also be able to stream your recordings and live TV to your mobile device.
Is multi-room available?
If you purchase both the FVP-5000T and our H3 Espresso media-streaming device and connect both to your home network you will be able to access both live TV and your recorded programmes in different rooms in your home.
LINK TO USER GUIDE FOR FVP-5000T
LED INDICATIONS
Red – Standby
Blue – On
Red/Blue – Recording
HOW MANY SIMULTANEOUS TIMERS WITH 3 TUNERS
You will be able to record up to four programmes simultaneously, you can also watch a fifth but you will only be able to choose from a selection of the available Freeview stations – this selection is depending on the multiplexes you are recording and the channels available on them. Channels not available to view cannot be selected and will be grey.
ONLY ONE TUNER INDICATING STRENGTH/QUALITY READING
It is normal for the FVP to only show signal for one tuner unless you are recording multiple programmes from multiple multiplexes.
HOW TO ACCESS PROGRAMME INFO FOR PROGRAMME CURRENTLY BEING VIEWED
Press OK (Will open basic channel and programme information)
Press Ok again (will open further programme info and additional opens, recording etc)
MORE ON USING THE GUIDE(EPG)
The default option for the Guide will always include the available HD and SD channels, pressing + and selecting Change Group will give you the option to view Radio channels or specifically HD channels.
Holding in the right directional arrow will allow you to choose which of the next seven days EPG data you would like to view (this can also be done using the Jump to Date function, available using the + button when viewing the EPG), holding in the left directional arrow will allow you to choose from the previous seven days (broadband connection required to view available content).
The + button will also give you the option for Genre Search, you can choose from the following selection: All, Children's, Drama, Education, Entertainment, Lifestyle, Movie, News & Factual and Sport.
You can search for specific programmes using the Search button on the remote, it's icon is a magnifying glass. Results via this method will include upcoming broadcasts and content available On Demand.
HOW TO JUMP FORWARD AND PAGE UP/DOWN IN GUIDE
This can be done using the CH Up and Down buttons on the remote.
CREATING AND ACCESSING YOUR FAVORITE CHANNEL LIST
To create your Favorite channels list you need to press the Freeview Play button > Settings > Favorite Channels. You use the Up/Down & Ok button to select your Favorite, then press + and choose Add to Favorite. Once you are happy with your list you press the Back button and select the option to Save.
To access your Favorite list you need to Open the EPG, press the + button and select Change Group, where your Favorite will be listed.
HOW TO RETUNE THE FVP
Press the Freeview Play button > Settings > Channel Settings > Automatic Channel Search > Smart/Default
Smart re-tuning enables you to maintain your recording schedule so you do not have to deal with the inconvenience of scheduling your favorite programmes again. Default will clear your recording schedule.
HOW TO USE SKIP FORWARD/BACK FUNCTION
Press the Ok button to open basic content info > Use the left and right directional arrows to skip forward/backward.
The skip forward time can be adjusted under Freeview Play button > Settings > PVR Settings > Playback Options > Skip Forward Time
RF LOOP THROUGH
If you have a secondary aerial cable connected to the RF Out port on the back of the FVP connecting to a secondary Freeview device/TV you will need to make the below adjustment to ensure the unit passes the signal through to the secondary device regardless of whether the FVP is in operation or not.
Press the Freeview Play button
Select Settings
Select System Settings
Select Power Management
Set Power Saving in Standby to Off.
PROGRAMMING THE REMOTE TO CONTROL YOUR TV
The RM-L08 provided with the FVP-5000T can be programmed to also control the television. You will need to follow the steps below to set the remote up.
Hold in the TV STANDBY & Ok buttons together for 3 seconds
The TV Standby light will light up red
Aiming the remote control towards the TV enter the 3 digit code for your TV(this can be found at the back of the manual)
If the correct code is used your TV will turn to standby mode, press Ok to lock this in
The TV Standby light will blink 3 times to confirm the programming.
REMOTE RECORDING(Humax Live TV App)
Remote Recording is now available via the Humax Live TV App available from both the Android and Apple app store. A long with recording remotely you can also watch live TV and your recordings (FVP & mobile/tablet must be connected to the same network for these two functions)
You will need to select your preferred settings on the FVP under the Settings > Advanced Settings > Remote Recording. Update Period refers to the period of time the Humax server will be setting remote recordings, we recommend this be set to All Day. Update Interval refers to how often the server and the FVP will communicate, we recommend 30 minutes (meaning the customer will have to set the recording remotely at least 30 minutes in advanced of the programme starting.)
For accessing Live TV and Recordings via the Live TV App you need to adjust the network sever to your preference, this can be done via Settings > Advanced Settings > Server Management
HOW TO UPDATE SOFTWARE BY IP AND USB
IP (Broadband required): Freeview Play Button > Settings > System Settings > System Information > Check for New Software > If new version available, press Ok to download > Unit will reboot with SW download on-screen
USB: Download the software from our website and copy to the root of a USB pen that has been formatted to FAT32. Follow these steps with the USB connected to the FVP: Freeview Play Button > Settings > System Settings > System Information > Check for New Software > If new version available, press Ok to download > Unit will reboot with SW download on-screen.
If the USB update fails:
Disconnect power from the unit
Insert USB pen
Reconnect power whilst simultaneously pressing the channel down button on top of unit.
Screen should show update progress - you can now release channel down button.
When complete press standby button and remove pen drive.
LINK TO SOFTWARE DOWNLOAD FOR FVP-5000T
FILE TRANSFER USB (SD CONTENT ONLY)
Press the Freeview Play Button > Select Recordings > Press the + Button > Select Your Programmes > Press the + button > Select Move/Copy > Select Destination > Do not turn off your FVP-5000T until the copying has finished as this may cause problems with your hard drive.
FILE TRANSFER IP (SD CONTENT ONLY)
Ensure both PC/Laptop and Humax box are on the same network
Ensure both PC/Laptop have the relevant sharing options turned on (File Share > SAMBA and FTP on the FVP & media share on the PC)
Open a new folder/file explorer tab on your PC/Laptop
Type in the IP address of your Humax found in network connection status into the address bar - For example, \\192.XXX.X.XXX *Ensure you have \\ before the IP address*
Your PC/Laptop should access the internal HDD of the Humax and allow you to copy files off it (Recordings folder)