FVP-4000T

Freeview Play HD TV Recorder
The Perfect Blend for Catch-up, Live and Recorded TV
Get Connected, Get Entertained with our Coffee inspired Range!
Add an H3 the perfect companion to the FVP-4000T for Multi-room TV without an aerial!
Packed with the all new Freeview Play service* the Humax FVP-4000T Recorders, have built in Wi-Fi and 3 HD tuners that allow you to view to 60+ channels of subscription Free TV and listen to 25+ Radio Stations. Connect instantly to your home network and enjoy the best in Catch up TV, additional Apps and Video on Demand Services.
Subscription Free TV
Freeview Play gives you the best in TV for Free with 60+ TV Channels sand 25+ Radio Stations, including 12 HD TV Channels for stunning high definition viewing.
*The Freeview Play service and channels are subject to change. Minimum of 3 mbps are required for catch up TV and video on demand.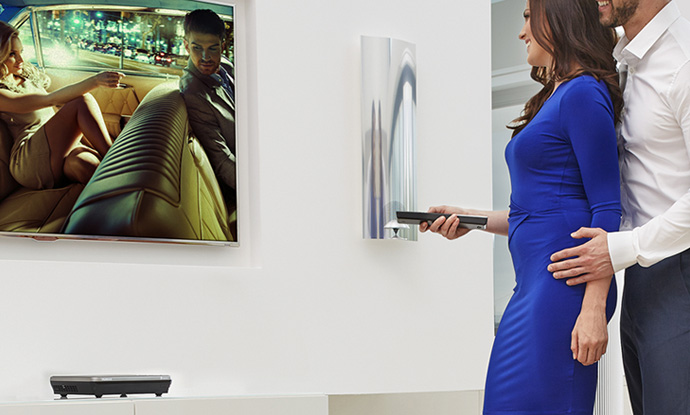 Catch up and On-Demand
Those programmes that you might have missed in the guide can be found in the on demand section of the guide along with additional video on demand services and apps to 60+ Freeview TV channels and 25+ radio channels.
Connection to the internet couldn't be simpler with the built in Wi-Fi. Players include:
BBC iPlayer, ITV Player, All 4 with Demand 5 and Subscription video on demand Including Netflix*
*Netflix streaming membership required.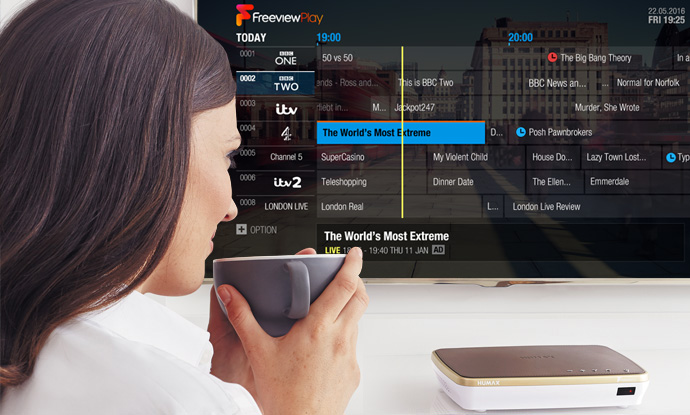 Scroll Back TV
The Humax easy to use onscreen TV guide allows viewers to scroll backwards and forwards in time to select programs to record or play back those that have been missed over the last 7 days. No more will you have to open another screen to watch catch up TV with this seamless operation.
Scroll Back TV
The Humax easy to use onscreen TV guide allows viewers to scroll backwards and forwards in time to select programs to record or play back those that have been missed over the last 7 days. No more will you have to open another screen to watch catch up TV with this seamless operation.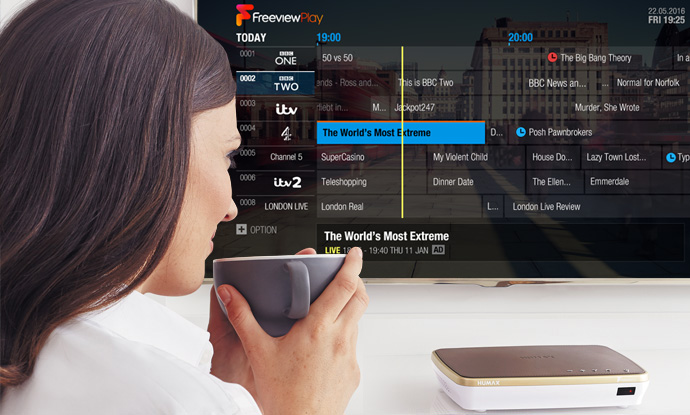 Humax Eye IP Camera compatibility
Watch recordings from your Humax Eye IP Cloud camera from the comfort of your own sofa with the built in Humax Eye app.
View Humax Eye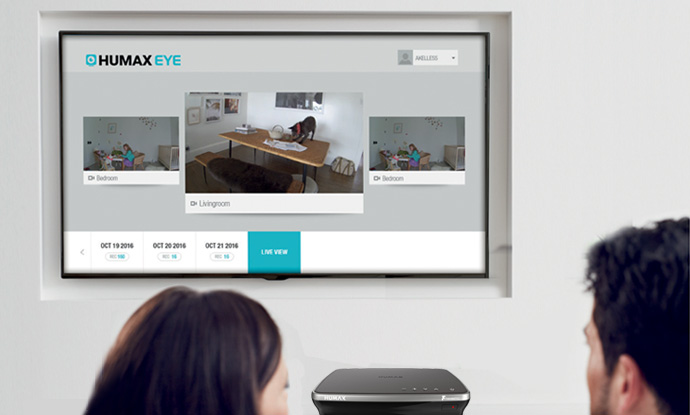 Pause, Rewind and Record Live TV
Pause live TV to answer the door or make a cup of coffee then return to where you left off.
No more missing that vital moment or dialogue.
The large 500GB hard drive will store up to 300 hours of standard TV (SD)
or up to 125 hours of high definition TV (HD).
A 1TB hard drive will store up to 600 hours of standard TV (SD) or up to 250 hours of high definition TV (HD).


3 x Digital Tuners
With 3 tuners record up to 4 programmes simultaneously whilst watching a 5th*
With smart recording never miss a recording, the guide will suggest alternative recording times avoiding recording clashes.
*Depending on your broadcast signal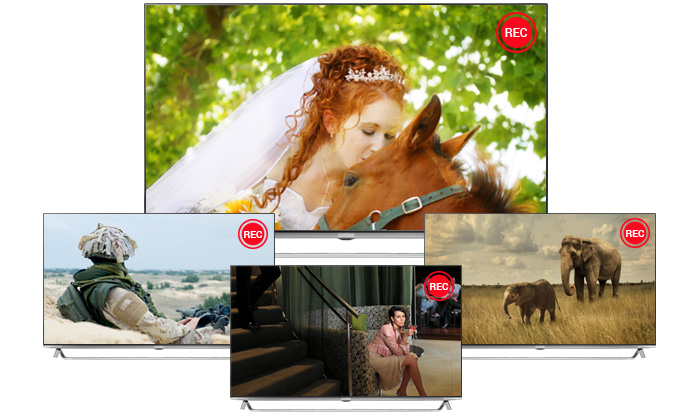 Home Networking and Media Sharing
Once connected to your home network* the FVP-4000T will be able to see and playback media files stored on other connected devices. See your favourite pictures on the big screen or listen to music from your digital collection. Stream live content from your digital devices to the big screen from mobiles and tablets**.
Plug in a USB and share its content for all to see on the big screen.
*UPnP Compatibility. ** Download Free Humax Live Streaming App.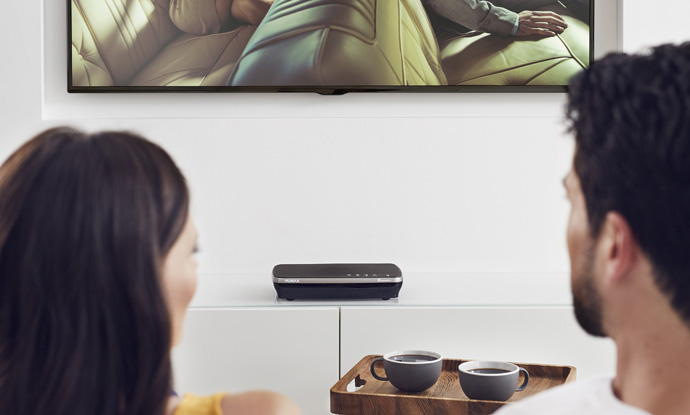 Enhanced Features
Audio output is highlighted by Dolby Digital Plus and Pulse sound, so you get the purest and cleanest cinema sound in your living room.
Audio Description is also available plus Subtitles, so those with poor sight or hearing can enjoy shows with everyone (these are recorded automatically if broadcast).
Enhanced Features
Audio output is highlighted by Dolby Digital Plus and Pulse sound, so you get the purest and cleanest cinema sound in your living room. Audio Description is also available plus Subtitles, so those with poor sight or hearing can enjoy shows with everyone (these are recorded automatically if broadcast).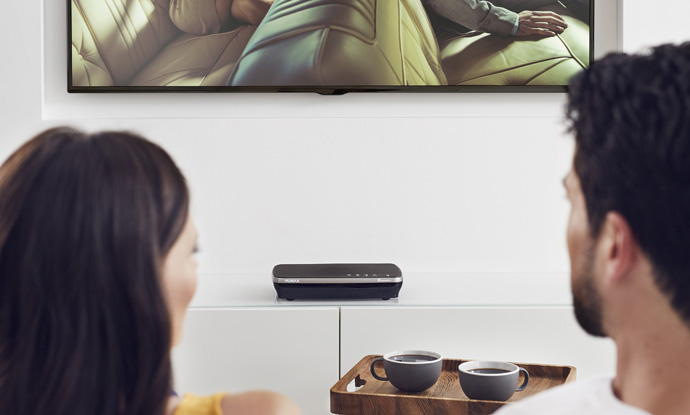 Remote Control App
Download the Free Humax Remote Control App to your phone or tablet and pair with your box for in home recordings and content management.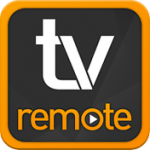 Easy Set Up
Once you've removed the FVP-4000T from its box, set up is quick and very easy. Every box comes with an HDMI cable for perfect digital transmission of HD pictures and sound. You will connect to your router wireless with built in Wi-Fi, or alternatively you can use the Ethertnet cable supplied. Nothing too technical, no expert help needed a quick set up guide and operation manual will ensure set is something you can easily do yourself.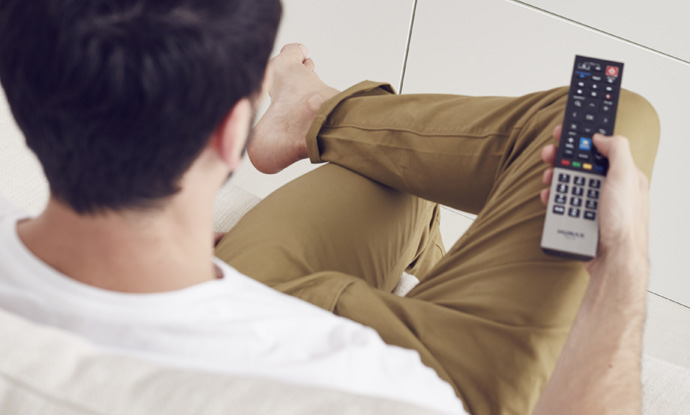 Peace of Mind
With so much choice on TV and catch up channels, you may want to restrict some viewing options for younger members of your family. This can be achieved by accessing the parental control function in the settings menu.
All Humax products come with a full 12 month parts and labour warranty which can be extended by another year by registering your purchase details within the box or on line at: http://uk.humaxdigital.com/warranty-registration/
Do remember to keep your original receipts for proof of purchase.
For further information please contact Humax Customer Support
(Email: uksupport@humax-digital.co.uk / Tel: 0344 318 880)
TECH SPECS
Specifications
| | |
| --- | --- |
| Platform | Freeview play |
| Tuner | Terrestrial / 3 Tuners |
| Hard Disk Capacity | 500GB/1TB/2TB |
| Processor | |
| Connectivity | |
| Ports | 2xUSB(1 Rear & 1 Side), HDMI, Ethernet, SCART, Antenna In/ Out, S/PDIF |
| Video Support | |
| Audio Support | |
| CAS | |
| Warranty | 1 year. An additional year is added if you register the product. |
| What's in the box? | |
| Size | 280 x 48 x 200 (mm) |
Features
TV Series Recording
Yes
Pause & Rewind Live TV
Yes
EPG
Yes (Scroll backward and forwards in your
TV Guide to watch)
Video On Demand
Youtube, Netflix and BBC News & Sport
Contents Sharing
Photo, Music and Video files
Catch-up Channels
BBC iPlayer, ITV Player and All 4
Remote Recording App
Yes
Language
Parental Control
Yes
Smart card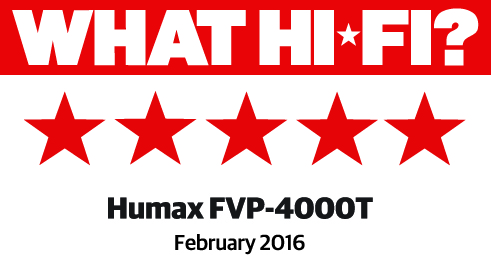 Why does my Humax fail to record some/all programs I have set to record?
Recordings can fail due to a number of reasons with the most common reason being due to reception/signal issues. We would recommend retuning your Humax product first. If this fails to resolve you may need to contact our support team for manual tuning instructions which should resolve the issue for you.
Why is there no info button on my remote/How do I find the program info?
• Watching live TV – Press ok, then right arrow button then Ok once more • If the program is not on live TV – Press guide, find channel and program then press Ok
Will there be a remote record app?
The app was not developed yet but will be released soon.
How do I tell if my Humax is on/off or recording?
Your Humax has 2 LED's which will indicate what the unit is doing at that particular time. See below: • Red LED – Standby • Recording and fully on – Red LED • Recording in standby – Red LED
The picture on my Humax stutters/freezes or the sound often becomes distorted (still able to access menus).
You may need to perform a retune of your channels but if this is unsuccessful you may need to carry out a manual tune which our support team can help you with.
My Humax locks up/Freezes and is unresponsive after a short period of use. Rebooting at the mains resolves temporarily.
We have started to roll out a software update to resolve this issue, please ensure you are on the latest software.
My Humax will not turn on despite showing a blue light
HDMI CEC was set to off from an update we released in May. If the issue has been occurring since May, please go to System Settings>HDMI-CEC> Turn TV power on. If the issue has been occurring since before May you may need to turn the relevant HDMI CEC setting off on your TV (Each TV manufacturer list their HDMI CEC setting differently – Please refer to TV user guide for more information).
HOW TO ACCESS INFO ON PROGRAMME CURRENTLY ON AIR
Use the mini guide: Watch live TV e.g. BBC 1 HD
Press OK
Press Down Arrow (below OK button)
Press Down Arrow again (On my screen I now have info about BBC 2 HD)
Press Right Arrow (That then shows a list of programs for BBC 2 HD)
Press OK (Brings up information about the current program on BBC 2 HD without changing to it)
MORE ON USING THE GUIDE (EPG)
When guide is pressed the initial 'page' displays now and next, pressing the + button gives options to change the 'group' to TV, Radio and HDTV.
Pressing OK on any of the programme names (on air) will lead to the unit changing to that channel and dismissing the guide.
Pressing right arrow changes guide to full listings, a time line is displayed showing the current elapsed time of programmes, and pressing OK displays the details of future programmes.
The + key now has a new function in that you can select genre: All, Children's, Drama, Education, Entertainment, Lifestyle, Movie, News & Factual, and Sport are the options.
The + button also now has option to 'Jump to Date'
(Not sure which software version added this)
REMOTE RECORDING
Remote recording introduced with software version 1.01.31.
A few notes for info:
You can set timers via web interface at myhumax.net (you need to register)
and/or
The TV Guide app available for both iOS and Android devices.
At time of posting series record is not available via remote record; this awaits an update of the API by Freeview (no timescale)
When a recording request is set remotely, it is first sent to the Humax server.
The FVP-4000T (if Remote Recording is set to on) regularly syncs up with the Humax server to pull recording requests made, this is dependent on what options you have set in the PVR settings menu.
Update period: User can set a period of time that the unit will sync with the Humax server to download any timers set remotely, be it all day, for example, between the hours of 06:00 - 23:00.
Update interval: How often the unit syncs with the Humax server to check for remotely set timers, options are 10, 20, 30, 40, 50 mins, default is 30 mins.
HOW TO ACCESS PROGRAMME INFO DURING PLAYBACK
Original suggestion by forum member Stephenesque.
To access programme info whilst playing a recording: Home
Down Arrow
Highlight Recent, OK
Highlight the desired programme and press OK.
HDMI CEC KNOWN AS MANUFACTURER
AOC - E-Link
Hitachi - HDMI-CEC
LG - SimpLink
Onkyo - RIHD (Remote Interactive over HDMI)
Panasonic - Viera Link
Philips - EasyLink
Pioneer - Kuro Link
Samsung - Anynet+
Sharp - Aquos Link
Sony - Bravia Link & Bravia
Toshiba - CE-Link & Regza Link
Mitsubishi - NetCommand
FILE TRANSFER
Edit: Using a Win 8.1 PC, also works on Win 10
Unit has Samba server on board. This can be enabled/disabled/status checked from the network menu.
With Network Server enabled, the FVP 4000T will appear as a network location on PC:



Contents as listed below, note SD recordings appear with an mpeg icon, and radio as mp3. These can be dragged/dropped to your PC and played with usual players.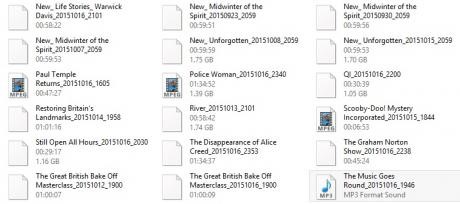 If you use ftp to transfer then all recordings remain encrypted.
BOOT TIME, SHUTDOWN TIME, POWER USAGE
Full Standby:
Power usage - negligible, power meter does not register a reading
Boot time to picture audio - 18 seconds
Power saving in standby off (therefore rf loop thru' enabled)
Power usage - 5W
Boot time - same as full standby.
Caveat: Power meter is not calibrated.
Time to shut down to full standby approx. - 1 min 35 seconds
CAN I USE A KEYBOARD – TO SEARCH FOR EXAMPLE
You could use the Humax remote app, tablet and phone versions available for android and ios.
I took the wireless dongle and keyboard from a PC (already paired obviously) plugged the dongle into side USB port on 4000T and it works.
A wired keyboard plugged into side USB also works.
ONLY ONE TUNER INDICATING STRENGTH/QUALITY READING
Tuners have to be 'in use' for readings to be indicated so try recording channels 1,3,11, and then check.
HOW TO ARRCHIVE RECORDINGS TO USB HDD
Highlight the recording or series of recordings you want to copy/move and press +
Highlight either copy or move and press ok.
Highlight the connected USB HDD you want to copy/move to and press OK.
To stop copy/move press + again.
To select multiple items in recordings list:
Highlight a programme then press + highlight select and press OK; you can now select multiple items by highlighting them and pressing OK.
HOW TO JUMP FORWARD AND PAGE UP/DOWN IN GUIDE
Jump in 2 hour steps
To jump 24 hours you have to press and hold the left/right arrow cursor control, an overlay will then appear with dates, highlight the date required and press OK, guide will 'jump' to selected date.
Page up/down - as usual for Humax use the CH up/down key.
You can 'jump' to a specific channel by entering the channel number.
Edit - I have highlighted how to page up/down as the so called experts who carried out reviews on recombine and expert reviews have marked the unit down because they could not work out how to do it.
HOW TO USE SKIP FUNCTION
With no dedicated skip buttons on the remote....
During playback display the time bar - e.g. by pressing play/OK/right/left button, with this on screen, and the elapsed time highlighted you can skip fwd/back using the cursor right/left buttons.
Option for duration of skip can be set in the playback menu:
Back - 7, 15, & 30 secs. Forward - 30, 60, 120, & 240 secs.
Edit:
Some users are reporting skip does not work especially when pressing OK button so I have highlighted part of the FAQ.
Why elapsed time not highlighted - I think, though not 100%, if you use the transport controls (FF, RWD) then when pressing OK it defaults to last transport control used.
When pressing play instead of OK the elapsed time always appears to be highlighted.
HOW TO MAKE FAVOURITES STICKY
Once a Favourites list has been saved to make it 'sticky' you must change to a channel contained within that list via the EPG.
Favourites can be accessed from within the EPG using + button, change group.
Once 'stuck' the programme up/down button will only cycle through channels saved in favourites list selected.
Note: If you change to a channel not contained within selected Favs group the channel listing, guide etc. will revert to default i.e. TV.
MULTI CODE FUNCTION FVP REMOTE
Multi Code function remote
If you are using more than one receiver in the same location you can change the remote control coding so that the remote control commands do not conflict.
(This is only relevant to the Foxsat HD, HDR, HDCI 5000, HDR 1000/1010/1100S, HB1000S, FVP-4000T, HD/HDR Fox T2 Freeview HD products, incl the HDR 1800/2000T)
Switch on your TV set and the Humax product that you wish to change the remote code.
Make sure that the other Humax product that you do not wish to control is in Standby or powered OFF at the mains.
Point the remote control towards the remote control sensor of the target receiver.
Press and hold the 0 and OK buttons simultaneously for approx. 5-10 seconds until the red power button on the remote stays red.
A message will appear on the TV screen

"You can change the remote control mode.
Press a Numeric Key (<1> ~ <6>) to select the mode
Current mode: Mode 1."


6. Press a NUMERIC button (from 1 to 6) to select a different mode.
7. A message confirming the change of Mode will appear on screen
HOW MANY SIMULTANEOUS TIMERS WITH 3 TUNERS
With the 3 tuners on this unit it is possible to record four channels and watch a fifth across 3 multiplexes.
Note:
With multiple timers active, the CH up/down will only cycle through the channels that are available to view.
In the Guide, programme details are 'grey' for channels that are not available to view.
Manual Tuning
Please NOTE: System settings such as screen ratio will be reset and your schedule will be deleted but recorded programmes will be saved.
Remove Aerial from the back of the Humax Box
Press Home on the remote
Using the directional buttons move and select Settings
Select System Settings
Choose Factory Default with the OK button
Select 'YES'
Enter Password 0000
The unit will restart, please allow up to 2 minutes for this to happen
Please choose your preferred language
Please choose your Internet Connection Method
Select Next on confirmation Screen
Select "I agree to the privacy policy" and press OK
Select "I agree to the terms and conditions" and press OK
Choose Next
When presented with the message 'Do you want to stop the search?' select YES
Select your "Power Saving In Standby" preference and press OK
Then select Next and press OK
Then choose Exit
Software check will take place
Once finished scroll through the on screen guide and press OK on the last screen
Reinsert Aerial into the back of the Humax Box
When given the message that no channels are available press the OK button,
Select manual channel search and press OK
Select Channel and enter a channel number from the list below and then select search:
Please see the following numbers for your local transmitter.
When tuning HD Channels please select transmission and change this to DVB-T2.
You will need to carry out the manual tune procedure for each one of these numbers
Once you have completed the search and saved the results for all channel numbers please press the exit button, this completes the manual tune.